Registration is now open for all participants, including authors, exhibitors, and other interested parties. The deadline for an early registration discount is 9th April (on-line or by mail prior 11:59 PM GMT). Prices for various registration categories are provided at the bottom of this page.
There are three ways to register for the OCEANS conference: as Corresponding Author; as Attendee (including non-corresponding authors), and as Exhibitor. Please read below to see which method you should use.

If you are the corresponding author of a conference paper or of a student poster and have been notified that your abstract has been accepted, please follow the login instructions contained in your acceptance email and on the Author's Instructions page.
These instructions will take you through the paper upload process, including copyright, PDF eXpress, and Paper Registration. You will be registering for the conference as part of the Paper Registration process, so please do not use the Attendee registration page linked in the next section.
For question regarding registration please contact us by email at reg@oceans12mtsieeeyeosu.org or by phone at +82-2-6000-2508 (Seoul, Korea).

Conference attendees who are not submitting papers register here.
Registration is required even if you plan to attend only the exhibition portion of OCEANS'12 MTS/IEEE YEOSU. The Exhibition Hall admission is free. Registration is also required for tutorials and other conference events.

Information concerning exhibit booth personnel registration is available here.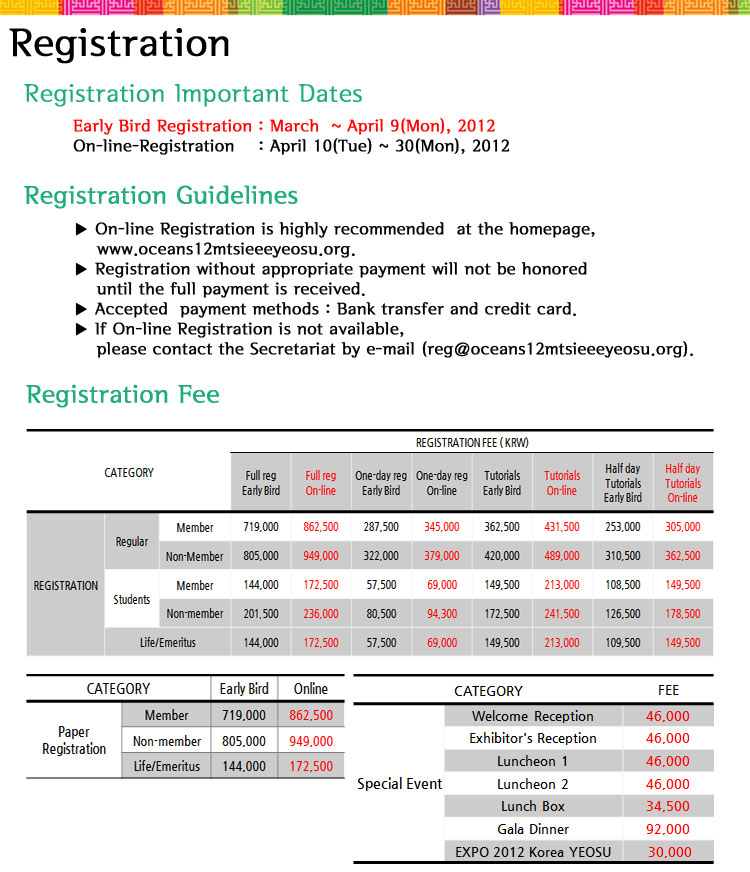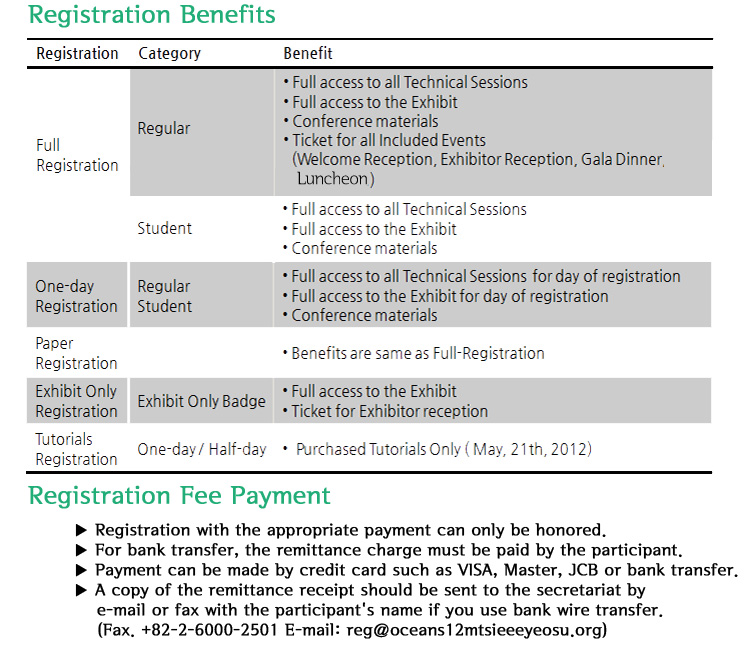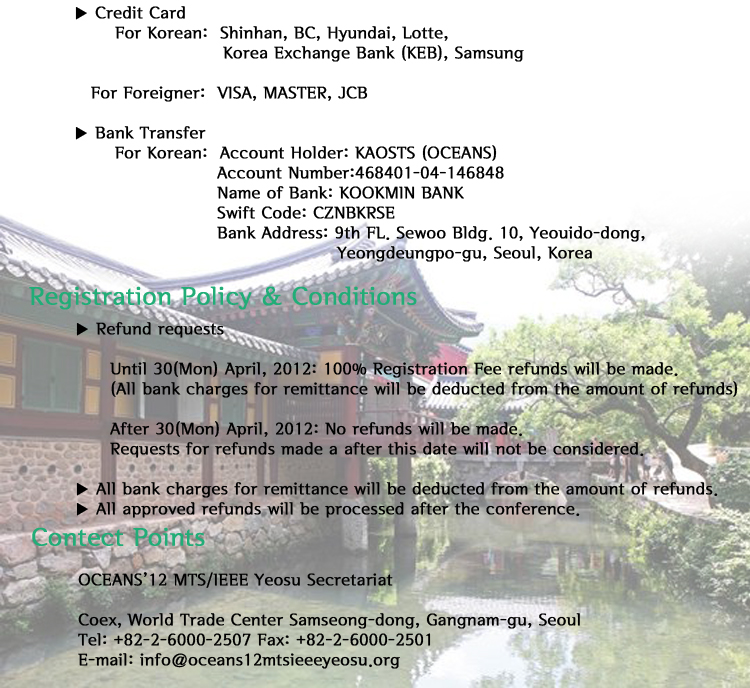 Secretariat of OCEANS'12 MTS/IEEE Yeosu
Coex, World Trade Center Samseong-dong, Gangnam-gu, Seoul 135-731, Republic of Korea
TEL. +82-2-6000-2507 FAX. +82-2-6000-2501 EMAIL.
info@oceans12mtsieeeyeosu.org