VIP "EXHIBITS ONLY" PASS
Invite your clients and colleagues to visit your booth at no charge using this VIP "Exhibits Only" pass.
They can either register online or bring this pass to the registration desk at the OCEANS'12 Yeosu Conference for their free Exhibits Only Pass.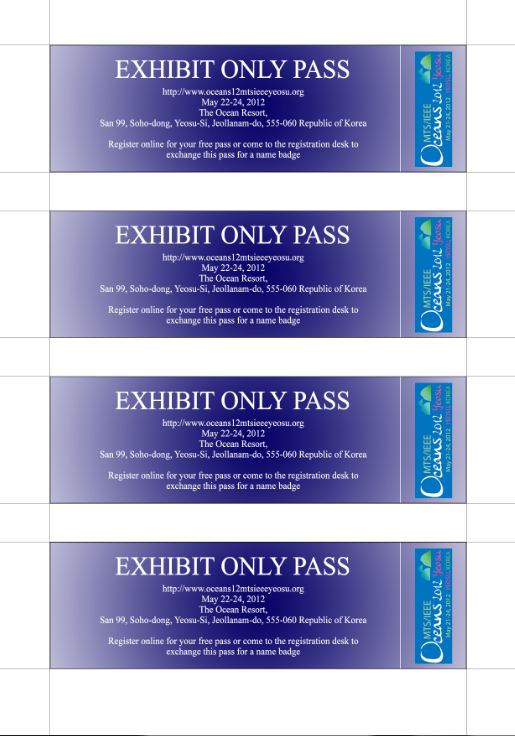 Click here to print or download the VIP "Exhibits Only" Pass, in PDF format.
Online Registration Guideline for Participants who attend only Exhibition,
1. go to attendee registration:
https://www.oceans12mtsieeeyeosu.org/delegate/register/page1.cfm
2. After input all participant's information, click the "Next Page" button in the bottom of page.
3. Click the "Exhibit Only Pass" button and click the "Next Page"button.
4. Confirm your registration → Select the bank transfer → click the "Next Page" button.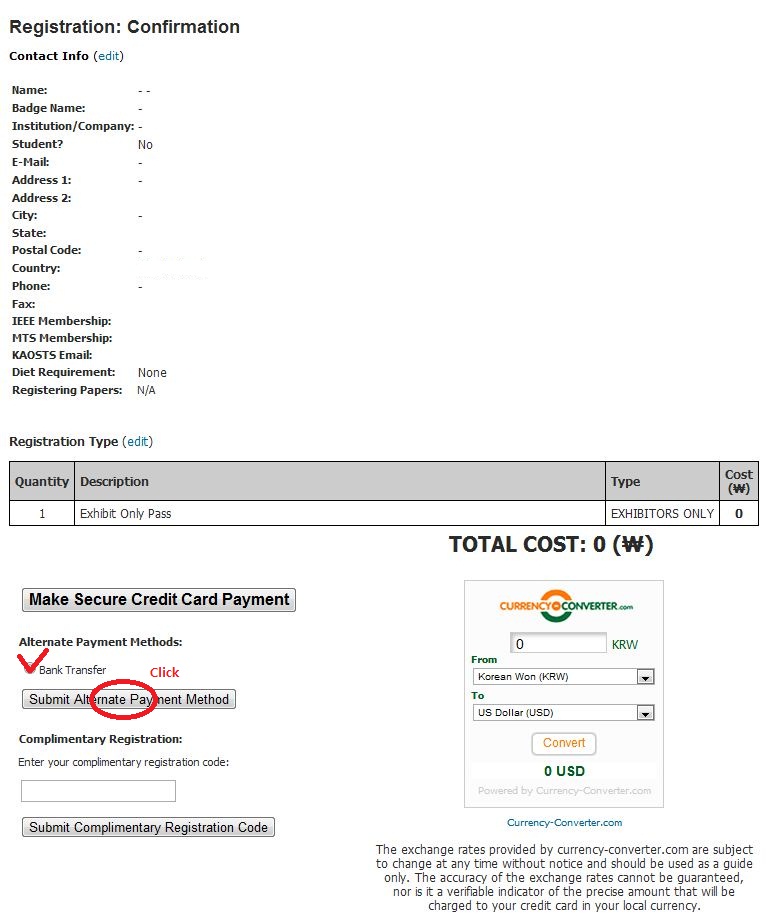 5. Your registration will be completed and you can ignore the payment invoice.
Secretariat of OCEANS'12 MTS/IEEE Yeosu
Coex, World Trade Center Samseong-dong, Gangnam-gu, Seoul 135-731, Republic of Korea
TEL. +82-2-6000-2507 FAX. +82-2-6000-2501 EMAIL.
info@oceans12mtsieeeyeosu.org